CIFAR
Cooperative Institute for Alaska Research
Till Baumann
February, 2017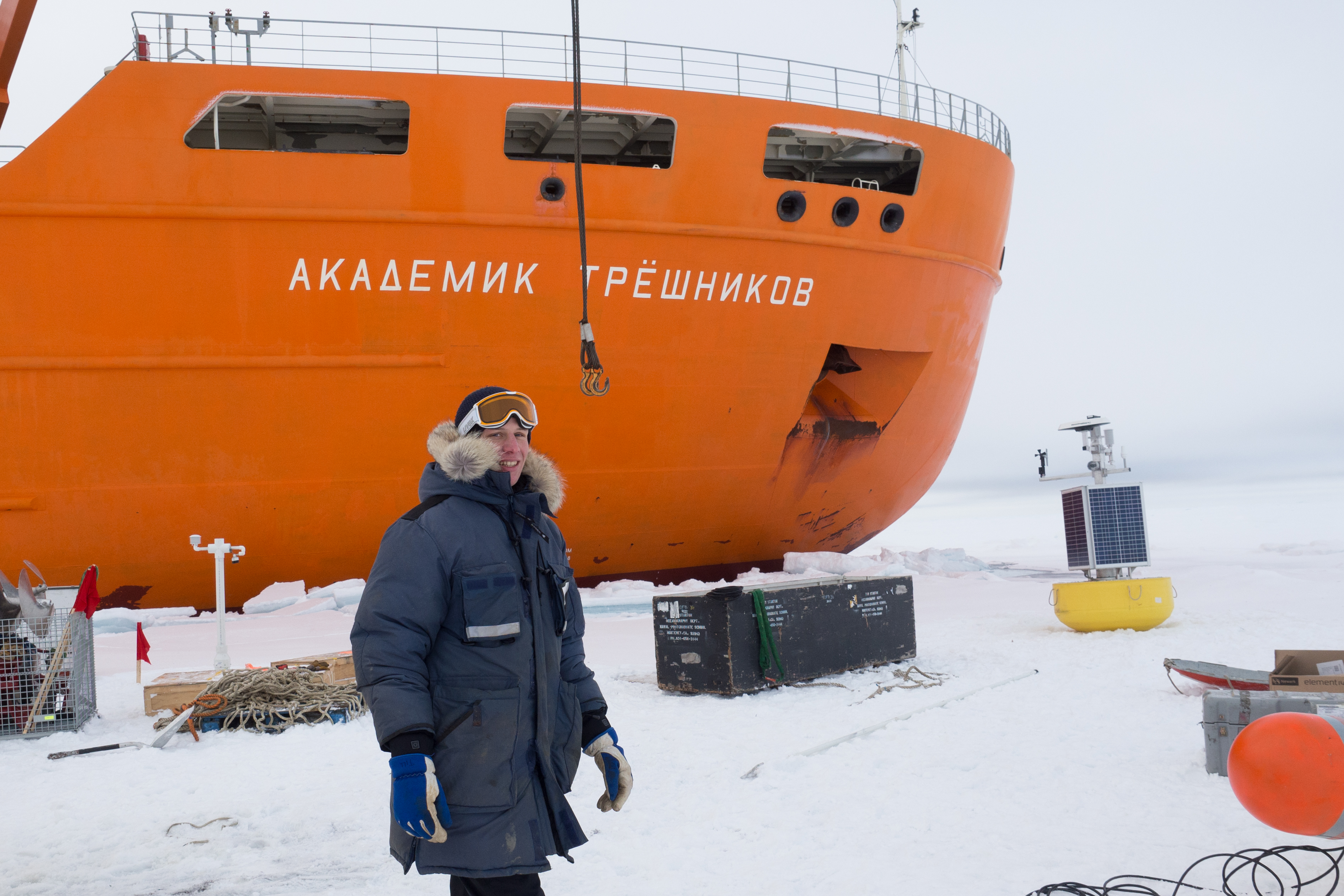 Till Baumann.
Photo by Jan Rohde
Till Baumann is one of the student researchers who was awarded support via the UAF Global Change Student Research Grant competition. He is working on a PhD in Atmospheric Sciences, and is researching Arctic tides under the influence of changing sea ice.
After high-school in Belgium, Till wanted to study close to -and ideally something about the sea. He notes that, "As a keen windsurfer I was naturally interested in wind and waves and currents." Consequently, he did his B.Sc in "Physics of the Earth's system" at the university of Kiel (Germany) at the Baltic Sea coast. During the consecutive Master's program "Climate Physics" at the Helmholtz Centre for Ocean Research GEOMAR (also in Kiel), he had the opportunity to participate on research cruises in the Atlantic and Indian Ocean, which boosted his motivation for observational physical oceanography even more.
"I always had a thing for rough climates and nature and so, when I came across the ad of my current supervisor Igor Polyakov looking for a PhD student for his extensive Arctic Ocean observation program, starting out with a cruise aboard an Icebreaker and then analyzing the data in Alaska, it was the perfect match."
Till's CGC project is about tides in the Arctic Ocean (at the Laptev Sea continental slope). Created by gravitational forces from the sun and the moon, tidal currents are ubiquitous in the world's oceans. In the otherwise rather calm Arctic Ocean, it has been theorized that tidal currents may play an important role in mixing processes which in turn have direct impact on the sea-ice cover. However, this theory was difficult to test, as direct observations, especially in winter, are notoriously sparse in the Arctic.
"Luckily, most of our instruments survived their two-year deployment in the ocean and we have now a unique and extensive data set at hand, which is very exciting to work on!"
With a host of spatially and temporally high resolution velocity measurements, Till is helping analyze how tidal currents change over the course of the year and how and when they may interact with the sea-ice. An interesting preliminary result is that the depth of the strongest tidal currents (~ 15cm/s) over the continental slope increases in winter to around 70m depth and decreases again towards summer, reaching the surface mixed layer in the ice free time.
"I hope to gain a deeper understanding about Arctic Ocean dynamics and maybe contribute my own little piece to the big scientific puzzle that is our planets' changing climate system."
In the coming months, the team will work on identifying tidally active regions, quantifying associated mixing and vertical heat transport and drawing connections to the sea-ice cover and how this relationship may change in a changing Arctic Ocean.
"Ironically, my passion for windsurfing and the sea indirectly lead to me living in central Alaska now. But the amazing nature around here made it easy for me not to miss the ocean too much. I swapped my surfboard for various kinds of skis and I truly enjoy winter, summer and the phenomenal change of seasons in between, here in the gorgeous last frontier."
Kaja Brix
September, 2016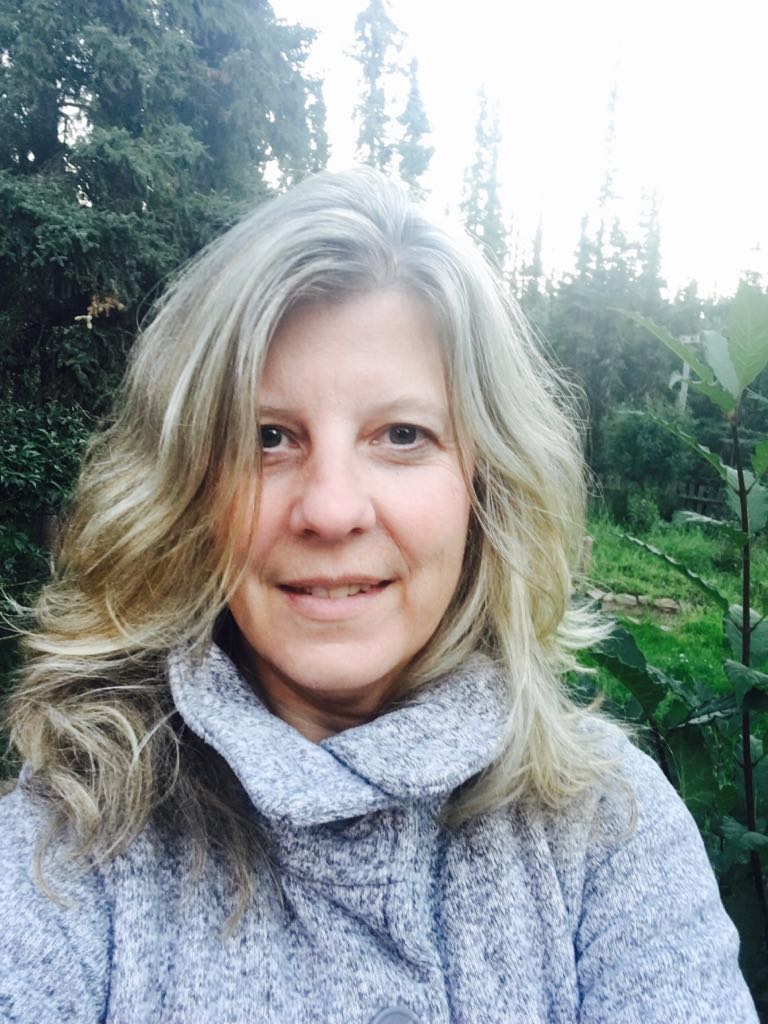 Kaja Brix.
NOAA Fisheries Alaska staff member Kaja Brix has recently joined the International Arctic Research Center (IARC) at the University of Alaska Fairbanks as an affiliate faculty member. She is working with UAF faculty on development of a new Arctic Policy Partnership initiative addressing emerging science-policy issues in the Alaska Arctic. She will be co-teaching a Spring 2017 class with Dr. Uma Bhatt in Atmospheric Sciences (ATM 493/693 Applied Arctic Climate Problems: From Science to Actionable Policy), linking climate science and policy implementation.
NOAA Fisheries, Alaska Region and the University of Alaska Fairbanks have embarked on a new collaborative effort to design and develop Arctic Policy Partnerships. The nature of rapid change in the Arctic demands creative thinking on institutional dynamics. Complex and dynamic biogeophysical systems require institutional interaction that is also dynamic and adaptive. This is a question of institutional fit i.e. maintaining the integrity of independent institutions to address their individual mandates, while creating functional connections to facilitate integrative responses to environmental change. This fit is particularly significant in an emerging Arctic, where adaptive synthetic solutions will become increasingly important. Novel functional relationships across federal, state, academic, and tribal institutions are central to meeting this need.
This new partnership seeks to develop and execute this concept. Both the concept and the evolving partnership are intentionally adaptive and dynamic. Our aim is to facilitate the concept, and to put into practice projects that demonstrate the concept. We will seek to distill lessons learned from the project execution back into the concept. The goal is to create a robust and persistent model of functional institutional relationships that is ultimately transferable across scale and place. We recognize the value of partnerships beyond this initial step and will be actively seeking new partnership engagement from the ground up, towards defining the concept, as well as project ideas and execution. Project ideas will ideally address community needs in the Arctic.